HISTORY
Our Company was established in 1998 as a small craft business created by joung enterpreneurs full of resources, attitude and bright ideas. Thanks to our flexible structure based on highly qualified personnel and a production platform equipped with the latest generation machinery and tools, today we are able to manufacture and market top quality tailor-made sport products. In 2003 our own brand – SLOPLINE- started life. Our goal was to make available to customers our expertise without intermediaries. This way the producer-customer supply chain is shortened and we can offer an excellent quality/price ratio.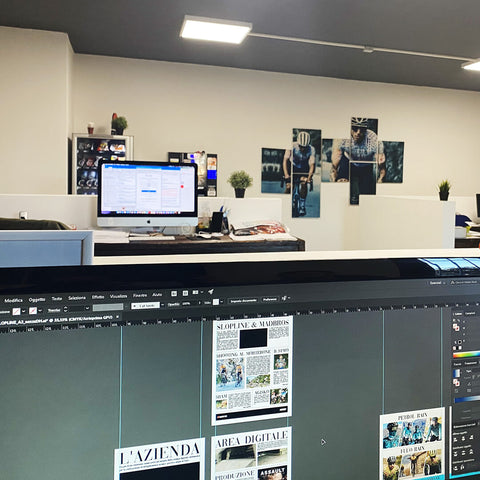 MODELING
Uno studio di modellazione interno, e la partnership con alcuni modellisti esterni, ci consente di realizzare capi partendo esclusivamente dalle nostre idee. Il percorso prevede il disegno del bozzetto tecnico, la modellazione digitale e la realizzazione del capo campione. Dopo un'attenta fase di sdifettamento viene realizzato il cosiddetto capo zero; successivamente si produce uno scalo taglie completo e si affida il capo ad uno dei nostri tanti tester per avere i feedback tecnici per mandare in produzione definitiva il nuovo capo.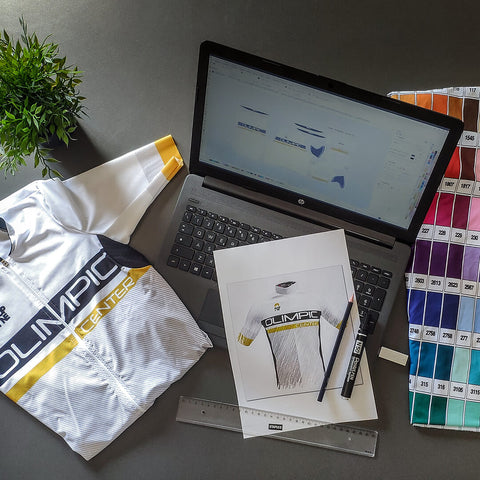 GRAPHIC DESIGN
Slopline has an internal graphic department with 3 designers for the creation and the development of each project. Furthermore, our tailoring resources with the help of a style studio allow us to print large runs as well as create small sampling and prototyping in a very short time.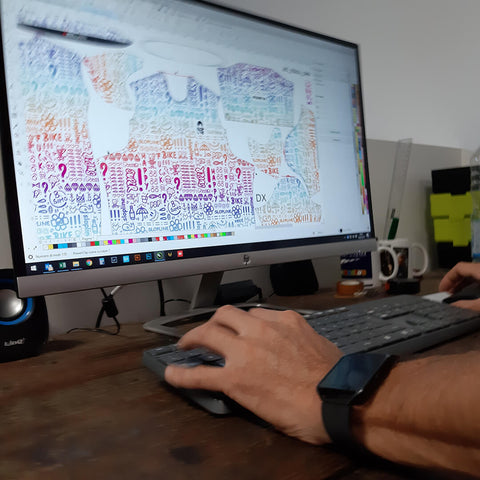 DIGITAL PRINT AREA
Our powerful machinery fleet consists of 4 print plotter -2 of them can print fluorescent colors- and 4 calenders for thermal-transfer, both onto pre-cut textile pieces and fabric rolls. We work with a plenty of colour combinations. The sublimation printing, water- based, combined with the excellent quality of our fabrics guarantees a pure brilliance of colour.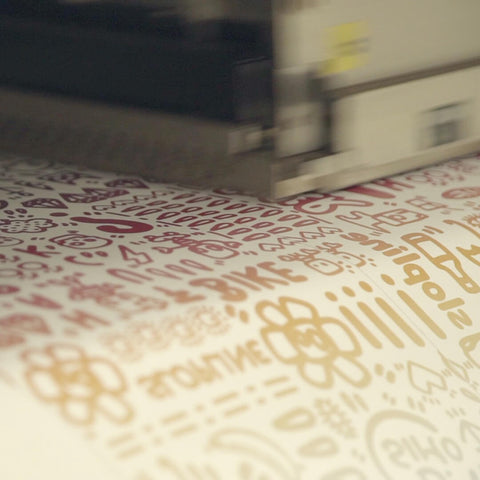 MANUFACTURE
Our production planning and management, from the purchase of raw materials and accessories to the tailoring of a finished garment, aims to ensure quality control and maximum efficiency at any step of the production process.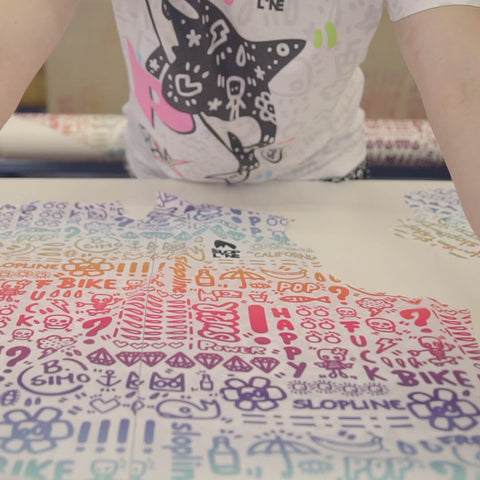 MAKING
Abbiamo installato un reparto di confezione interno all'azienda in grado di eseguire prototipazioni e piccole produzioni. L'esperienza maturata negli ultimi anni e la lealtà verso tutti i nostri fornitori, ci hanno permesso di chiudere accordi quasi in esclusiva con tre aziende di confezionamento tra le più valide sul mercato. Un nostro incaricato si occupa del controllo nella fase di consegna e di ritiro dei capi così da garantire un elevato standard di qualità.